Ice Lounge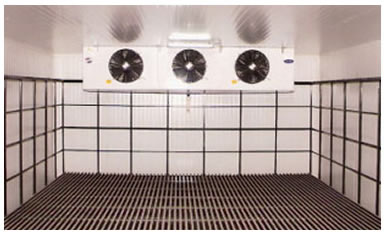 Our cold logistics solutions have been implemented with the aim to provide our clients the best cold storage facilities and satisfy the constantly changing storage requirements of the companies. Our unsurpassed and effective ice lounge refrigerated services include -
Commitment to handle each and every product range with utmost safety and security
Work with customers to develop customized services and handling processes
Our experts are well aware of the special care, attention and handling required for the goods
Perfectly maintain the critical cold-chain feature to ensure a perfect delivery of high value shipments
Robust, secure and sound cold storage solution fitting a varied range and size of the product
Temperature Sensitive Cargo services for Intra-city and In-city distribution
An extensive range of modern running Refrigerated LCL (less than container load) / FCL (full container load) containers
Strictly follow all the relevant government rules and regulations and other compliance issues
Cold storage as well as refrigerated transportation facility including a wide range of specific temperature options such as freezer, chilled, etc
Dedicated approach, reasonable price, extensive cold storage services and on-time doorstep delivery.
Transfer of goods is one of the most common practices exercised since ages, but was limited to only the local area at its initial phase. And, as time passed by, the give and take system officially called import and export of goods came into picture which was initially restricted to dry and long-shelf life goods. But, the linkage of ice and cold storage facilities to the logistics have aided in the transportation of perishable and fresh foods & products at the global level and thus, made it possible for every individual to experience the taste of global foods and products.
Most of the logistics companies face a specific set of critical problems and challenges allied to transport of temperature-sensitive products, perishable goods, valuable commodities and services related to urgent deadlines. And, there's where TP Logistics comes into action to render a broad spectrum of unique, effective, reliable and reasonable ice lounge services. Ice Lounge Refrigerated Cargo services offered by TP Logistics involve a wide range of cold storage options perfectly suiting the cold storage requirement of the national clients.