Import Services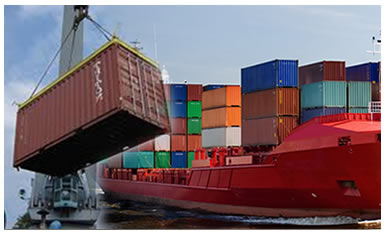 The features that made our import services a smash hit among our clients include
Consolidation of cargos from CFS.
Distribution across Pan India destinations.
Fleet of owned vehicles and association with shipping and air companies.
Excellent team of skilled packers & handlers.
Expertise in handling imports from all over the globe into Indian territory (Importer In Mumbai / JNPT).
Customized services with a touch of personal care.
Easy and on-time clearance of cargo along with coordinating with delivery services.
Use of creative methodologies and solutions for consistent delivery.
Compliance with national as well as international regulatory methods.
Everyone might be aware of the fact that importing goods into the Indian terrain without the aid of right expertise and resource can be a far more intricate and complex task. Also, it is impossible for any company to stay in tune with the changing import policies and make the necessary corrections on-time. And thus, the need for effective, authentic, reliable and efficient import logistics solutions has arisen for conduction of international transport services in a smooth and swift manner.
Hence, TP logistics made its entry into the freight industry to minimize the gap between the global and national business. Import services are one such integral freight transport service that is established with the aim of making the transport services much easier and reliable for every business candidate. Our experienced and highly skilled team of experts takes care of each and every single import regulations in order to provide our clients the best import services. Leave your tension related to import of goods to India with us and be relaxed; as our professionals go out of their way to ensure on-time delivery and efficient transport of your goods.
We take care of every single aspect related to import to India including pick-up time, custom clearance, shipment tracking, etc for the smooth sailing of your goods; till the time they reach you i.e. including the final delivery. Our import services are designed as per our client needs and at the cost that is easy on their pockets and most reasonable with respect to other logistics solutions.
With worldwide connection, excellent global reach, highly skilled staff, reliable & unique approach, innovative solutions and tailor-made import services, TP logistics is at your doorstep to solve your global transport issues.